Speakers & Topics
BRAVE, HONEST CONVERSATIONS FOR REALLY TOUGH, EMOTIONAL TOPICS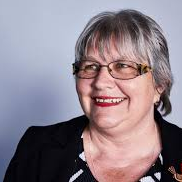 Moira has worked from the kitchen table as a direct service social worker through to the cabinet table as a Chief of Staff to a Minister. She has extensive strategic and operational experience in the not-for-profit sector and in government at state, regional, national & international levels.
Moira has served and led in governance on statutory and regulatory bodies (including Medical Board of SA and the South Australian Emergency Services Commission), not for profit boards (including Social Impact Investment Network of SA, Southern Domestic Violence Service, Issues Deliberation Australia/America) as well as providing executive and strategic leadership roles including as CEO of Volunteering SA & NT Inc and Global Executive Director of International Association of Public Participation (IAP2).
She is a Director of Scope Global, an Australian specialist international project management company with people as the focus of its program delivery. Moira is a member of the core team for Collaboration for Impact, Australia's premier company doing systems change at scale.
Dissatisfied with the lack of gender equity in investment and contribution women led start ups, entrepreneurs and social enterprises get from the market, she founded Chooks SA, in 2017, a movement to foster gender equity for women innovators and entrepreneurs. With over 2000 members she is now developing a new incubator model for women excluded from the economy.
Moira received an Australian honour in 2019 (AM) for significant service to the community of South Australia. She lives in beautiful Willunga, South Australia on Kaurna country and gratefully acknowledges their spiritual and ongoing relationship to the land. You can read her weekly reflections on her blog.

http://www.chookssa.com/

Facebook: @chooks_SA
John is a Whitehorse, Yukon-based public engagement specialist with a background in park planning, recreation, and community development. John has planned and implemented engagement strategies for all levels of Yukon governments. John brings a natural curiosity in learning about people's experiences and finding ways to connect the dots towards solutions. John also strives to create productive and enjoyable spaces for people to share and learn because John believes that how people experience public engagement matters just as much as what is produced. John believes what people experience is what most influences the long-term relationship, and trust, between decision-makers and citizens. John also provides strategic planning and facilitation services for not-for profit organizations. John was the founding President and an ongoing member of YuKonstruct, the Yukon's hub for makers, entrepreneurs, innovators and visionaries.
Math'ieya (Ma-THEE-Yah) Alatini
Math'ieya Alatini's name is synonymous with energy, action and integrity. She's a capable and experienced leader, known for trailblazing and her no-nonsense approach to getting results. On the heels of two very productive terms serving as Chief of Kluane First Nation, Math'ieya did a quick pit stop working with the Yukon Government Cabinet office and is now bringing her experience and energy to her work for Canada's Indigenous Governments and Northern communities as the Chief Strategist for GSD Strategies.
She is of Southern Tutchone, Tlingit, Russian and Welsh descent and therefore has extensive family and community connections in Yukon and globally! Math'ieya was fortunate to experience both a traditional Indigenous lifestyle and a modern way of living which has given strong foundations to all her endeavours. The traditional values and "ways of knowing and doing" is also shared by her husband, Tevita, and thereby has been transferred to their two children. Together they ensure their children have the same opportunities for growth and discovery of all cultures and yet are grounded in knowing where they come from.
Math'ieya holds a Bachelor of Commerce from the University of Victoria and has experience in many sectors and in different capacities from Tourism to a Non-Profit Volunteer organizations that specialized in First Nation capacity building. With the Federal Department of Indigenous and Northern Affairs Canada (INAC) in British Columbia she was responsible for managing a diverse portfolio of capital infrastructure and green energy projects in excess of $400 million for up to 43 different First Nation communities.
Under Math'ieya's leadership as Kluane First Nation Chief, she guided the nation towards energy self-sufficiency and economic resilience in the small community of Burwash Landing. This was done through the ability to forge partnerships with industry, other Yukon First Nations, Yukon Government and several Federal Departments. Her demonstrated ability to leverage opportunities, facilitate collaborative partnerships to create economic, social and environmental benefits position her as an established leader and game-changer with the credibility of a proven track record.
Building relationships and sharing knowledge is a strong motivator for her. Through her company GSD Strategies, Math'ieya brings her ability to skillfully guide partnerships, create collaborative successes in order to launch big picture initiatives and deliver tangible results for her clients. Her work ethic and vision has earned her a reputation as a leader who can get things done in a good way.
Connect with Math'ieya
Email: mathieyagsd@hotmail.com
Facebook: https://www.facebook.com/GSD-Strategies-200841253911763/
Twitter: @Mathieya
IG: @Mathieya